Wendy Lou, I Still Miss You
by Lise DeTonnancourt
(Lafayette, CA)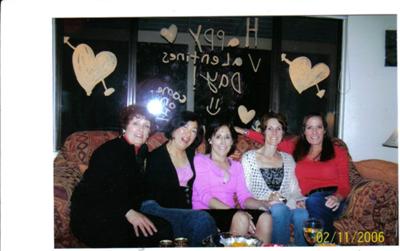 I still miss one of the most favorite friends I have ever had in my life, Wendy Lou Thomas. Her loving legacy is left behind her, as well as her sparkling Spirit that I am still connected with in my life here.

Years have passed since Wendy lost her courageous battle with Breast Cancer. These years have been hard for me (I speak now just for myself, though know so many others feel their own loss of her in their unique ways as well)... without her loving friendship and without the comraderie that we had together, in what she would refer to as "The Toilet Years."

We were hand in hand, especially in the couple of years before her death. Wendy was always more concerned about me because I had Heart Failure in one of those prior years and she had Breast Cancer. There was a point, not not too far from when she did die, that we both felt like "The Toilet Year" for both of us was over-finally.

I wrote a poem about Wendy, calling her "My Hat Lady," that I would like to share later, that I feels encapsulates this beautiful women's essence of all that she was. She was truly a wonderful gift to all of us while here and her Spirit continues to move me, encourage me, guide me now as I continue on in the life without her physically beside me. If I pay attention and am quiet enough however, I hear her and I see a friend's footprints right next to me as I walk.

My every morning "Gratitude Prayer" includes thanking God for having HAD her and still HAVING her in my life.
Join in and write your own page! It's easy to do. How? Simply click here to return to Submit your story.