Loss of a Father
Father's day is around the corner. The loss of a father is life changing and the pain is always there. Expressing your sympathy through condolence messages are hard to muster at a time of heartache.
Our father's represent so many things for us, especially feeling safe when they were near us. These grieving messages can work for all of your loved ones regardless if your friend is daddy's little girl or daddy's little buddy, I am hoping these words inspire you and can offer comfort to your loved ones.

I hope these grieving messages will make it easier for you to reach out and be there for a friend in need. Remember it is the small things in life that make the most difference
---
Loss of a Father
Please feel free to change and personalize these sympathy sayings by adding a few together. 

1) I am really sorry for you loss. I know how close you were to your father and what an influence he had on your life. We will miss him. 

2) Your father had such am amazing personality. He always made the best out of any situation. (You can type out a story your remember)  I learned a lot from him throughout the years, he was always a ray of light and an inspiration. My life will not be the same without him. 

3) My heart felt condolences. Your father was an outstanding man and it seems that he has left us too soon. 

4) I am truly sorry for your loss. There is not grieving message that can express how much he meant to me. My heart is aching. 

5) Your father was always there for my mom and I. He always had time to fix what was broken and to give us hope. He was truly a kind human being. We were all so lucky to have had him in our lives.  My heart felt  condolences.
6) Life doesn't seem fair sometimes and this is one of those moments. Your father was one of the good guys. I will miss him terribly. My condolences. 

7) Your father was always there for my family and I growing up. He was so giving and thoughtful. He will live on in our heart forever.

8) Whenever you feel that their is no hope. Just remember what your dad used to say "It could always be worse". Keep your head up. So sorry. So much love to you and your family. 
9) God will definitely show you the way to smiling again. I know this experience will change you forever. I hope in the days to come you can  remember all the good times you shared with your father and all the love he gave you throughout the years. He is not gone. I know he will be watching over you forever.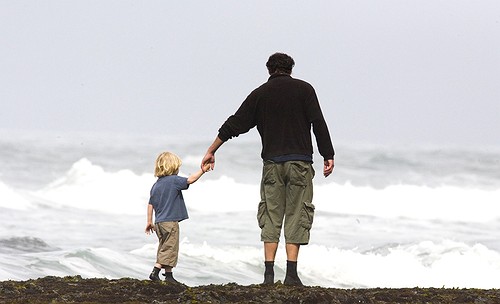 10) Your strength inspires me. I know the loss of your father is not easy to deal with. But the way your are handling it and helping your family is truly amazing. Your father would of been so proud of the person you have become. 
11) Your father always bragged about how wonderful you were. I hope you know that you meant the world to him. He was a wonderful man and will be missed. Truly sorry for your loss.
Hope these Condolence messages for the Loss of a Father were helpful.