Sympathy Sayings, Condolence phrases
Finding the perfect sympathy sayings or condolence phrases is never the easiest. So I thought I could help.This site is dedicated to my beloved mom, Marg Berchtold, who recently passed away on September 10, 2008. One week she was celebrating the life of my two unborn children at my baby shower in perfect health and spirit, and the very next week, she was diagnosed with terminal brain cancer. She lived life fully, courageously and passionately for a year and a half before she passed. I am very grateful she was around to meet her 3 grandchildren.
I want to help you.....
I know from experience how difficult dealing with loss can be, but I also know how empowering and special it feels to receive the perfect sympathy note from someone in our lives. Words not only hug your heart in a time of loss, they are also powerful and healing.
My commitment to you and to my mom is to share ways to put a smile on a person's face and touch their soul during a very painful time of illness or loss.
My mother was also my best friend. She was there for me in every aspect of the word. She was loving, sarcastic, a beautiful artist and loved to play golf. I miss her daily and am learning how to deal in this world without her. But I am also grateful that I had her in my life for so long and am doing my best to live by her motto. "Learn something new every day, learn forgiveness, and be kind" It's a lot easier when you lean into the pain of loss and lean into all the love that surrounds you.
I hope you find my sympathy sayings and condolence phrases helpful.
All my best,
Julie Berchtold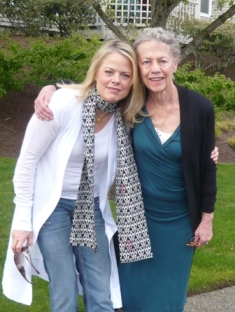 ---
No matter where we are in the world, we are closer to each other than we think. Thought you might enjoy this tracking globe as much as I do.
Thank you for visiting, hope you found what you were looking for.