IN LOVING MEMORY OF LORRIEETTA CARTER
by vanessa
(union city, ca,usa)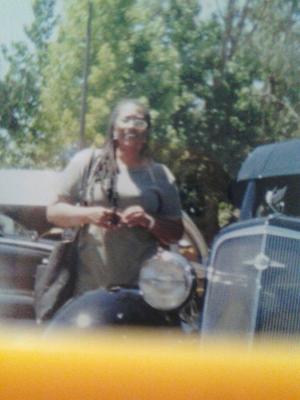 MY DEAR MOTHER--

HER BATTLE WITH CANCER ENDED ON 9/3/13. MY LIFE WILL NEVER BE THE SAME. SHE WAS AND IS MY EVERYTHING.

I KNOW SHE IS NO LONGER SUFFERING, BUT I TRULY MISS HER ALREADY. THIS IS HARD AND IT HURTS SO SO BAD. ANXIETY & DEPRESSION AND ISOLATION HAS TAKEN OVER MY LIFE.

SOMETIMES I FEEL I WOULD LIKE TO JOIN HER BUT I CANT BE SELFISH-- GOD, MY MOTHER, AND SONS WOULD BE DISAPPOINTED.

I HAVE DECIDED TO CONTINUE HER LEGACY-- PEACH COBBLER, SWEET POTATO PIES, AND THE BEST POTATO SALAD.

FEEDING THE DUCKS AT HER FAVORITE PARK WILL CONTINUE BY MYSELF, SIBLINGS, AND GRANDCHILDREN.

SOMETIMES I THINK IM GOING ABSOLUTELY CRAZY.


SINCERLY

SAD, CONFUSED,DEPRESSED,


Join in and write your own page! It's easy to do. How? Simply click here to return to Share your story.